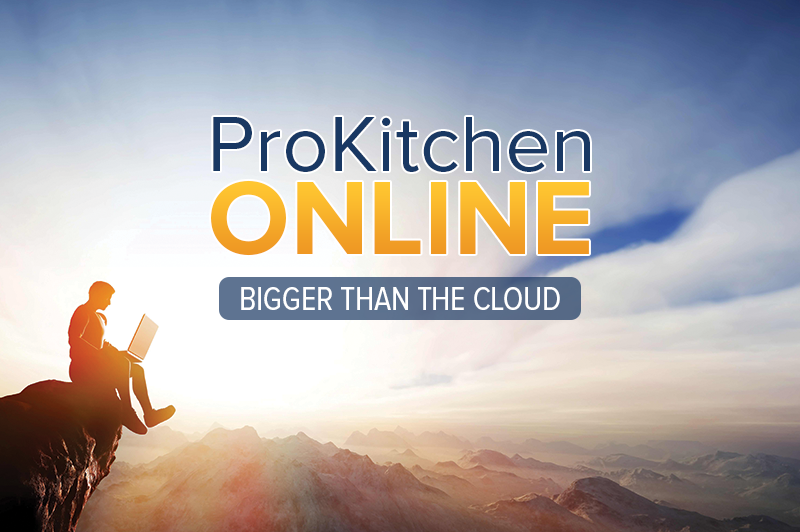 Take your designs wherever the world takes you.
ProKitchen Online is a web-based software solution that gives you complete access to the entire scope of the ProKitchen Software design suite, without tying you down to a hardware key. Revolutionize the way you do business by transforming any computer into your personal design studio with the click of a button.
Get ready to meet the new industry standard.
K&B design professionals shouldn't have to wait for program downloads or installations. They shouldn't be tethered to one computer or one office location. Convenience is key, and we get that.
ProKitchen Online brings mobility and flexibility to an industry that refuses to sit still. As a web-based application, designers are able to log in to ProKitchen Online from any computer in any location and access a full suite of professional design software, including hundreds of catalogs and all previously saved designs. Create and share beautiful, photo-realistic 3D renderings right in your browser.
Key Features:
– Full suite of ProKitchen's professional design software, now available completely online
– Hundreds of manufacturer and appliance catalogs and thousands of 3D shapes available
– Work from any computer at any time through your internet browser
– No hardware keys, downloads or installation required
– Open, edit and save designs within the Cloud
– Work collaboratively on designs with other designers at the same time
– Easily manage designer accounts and licenses online
– Store all designs and customer information conveniently in one database