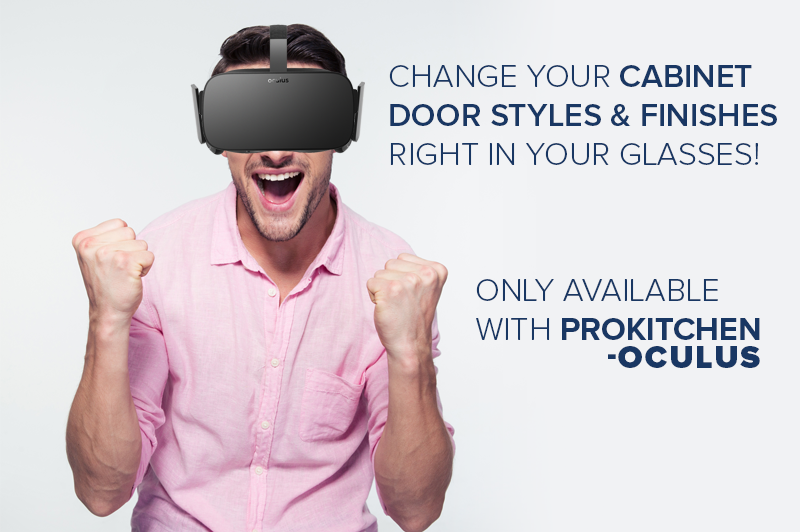 Only with ProKitchen-Oculus can you change cabinet door styles and finishes, flooring, countertops, wall color and more, right in your virtual reality glasses!
Want to know what a darker cabinet finish, light wall paint, or a different quartz countertop would look like while viewing the 3D model environment of your custom design? With the new ProKitchen-Oculus version, you can change it and review it immediately, all without taking off your virtual reality glasses!
ProKitchen-Oculus immerses you into your design.
What can you experience with ProKitchen-Oculus?
– Export and open your ProKitchen-Oculus file in a matter of minutes, there's no wait time
– Experience your complete design in full 3D virtual reality
– Make changes to your design while in virtual reality:
Change cabinet door styles & finishes, with access to the design's cabinet catalog
Change flooring, with access to the entire catalog of available flooring
Change countertops, with access to the entire catalog of available countertops
Change wall color, with access to the entire catalog of available wall colors and coverings
– Walk through your design, you'll feel like you're actually there
– View a new perspective of your design with every step you take
– You'll be immersed into your design, and truly feel the sense of space lacking in 3D renders or 360° panorama views
Contact our sales team today to find out more:
(616) 524-5243