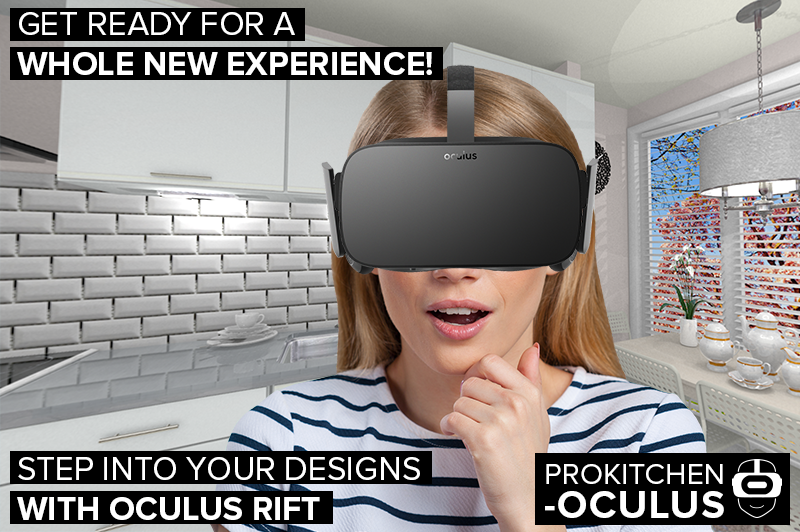 With ProKitchen-Oculus you can actually walk through your designs. You'll feel like you're really there!
ProKitchen-Oculus is a virtual reality software solution that gives you complete access to an entirely new way to present your custom designs. With the Oculus Rift system, the next-generation of virtual reality, you will see your custom designs like never before.
What can you experience with ProKitchen-Oculus?
– Export and open your ProKitchen-Oculus file in a matter of minutes, there's no wait time
– Experience your complete design in full 3D virtual reality
– Walk through your design, you'll feel like you're actually there
– View a new perspective of your design with every step you take
– You'll be immersed into your design, and truly feel the sense of space lacking in 3D renders or 360° panorama views
Keep up with the K&B industry and get ready to experience immersive design!
Kitchen & bath design professionals deserve the very best tools to present their custom designs. With ProKitchen Software, you have the design tools you need to give your customers high-definition 3D renderings and 360° panoramic visuals of their space.
ProKitchen-Oculus expands on this visual experience. Using Oculus Rift, ProKitchen-Oculus gives you a brand new tool to present your custom designs: fully immersive virtual reality.